Say Hello To
The Best of Orlando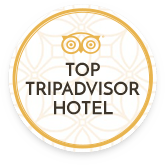 Spacious Hotel Rooms in Orlando, Florida
Your Home Away from Home
Located in the heart of Orlando and just steps from the Florida Mall, The Florida Hotel and Conference Center offers the convenience of a central location with the personalized touch and warm hospitality you deserve. Greet our front desk staff by name as you enter and exit the lobby, indulge in a swim in our open air swimming pool, or stop by our casual onsite dining for a bite to eat. Combined with our unbeatable amenities and comfortable accommodations, you'll soon discover a welcome and comfortable homebase for an unforgettable Orlando experience.
What Makes Us Special
Shop 'till You Drop
We're steps away from the Florida Mall, which offers world-class shopping with premier brand retailers like Armani Exchange, Apple, H&M, Michael Kors, Victoria's Secret and more.
one
What Makes Us Special
Furry Friends Welcome
As one of the most convenient pet-friendly hotels in Orlando, The Florida Hotel & Conference Center is pleased to welcome your special animal companions!
two
What Makes Us Special
We're Centrally Located
Located minutes from the Orlando airport, near the Orange County Convention Center and just 15 minutes from Universal Studios, the Walt Disney Theme Parks, Seaworld, and a host of premier golf courses, the Florida Hotel and Conference Center gives you first access to all of the best Orlando attractions and experiences.
three
Events
For Grand Occasions
With modern ballrooms and intimate event spaces, Florida Hotel is the ideal venue for your next celebration.
View More
Rooms
Spacious Stays
for the Whole Family
Stretch out your legs after a long day at the parks or settle in for your midday nap. Our spacious hotel rooms in Orlando, Florida are the perfect homebase for rest and relaxation in between your city-wide adventures.
View More
Reviews
Very pleased.
"We have visited this hotel many times and we are always very pleased with the rooms, the service and the friendliness of the staff. They go out of their way to be helpful. A shout out to Luis who always has a friendly smile greeting you as you arrive and leave the hotel. I would recommend this hotel to my friends."
-Candace K
Super clean place.
"Very professional staff members. Beautiful experience. The customer service there was beyond phenomenal. I definitely recommend And do plan on visiting again in the near future!"
-Angelica
The hotel was very clean.
"I do my own sanitization whenever I get a hotel room and this hotel by far was the cleanest. The customer service was excellent. This is definitely top 5 of hotels in Orlando."
-Della G
Faultless hotel.
"From the comfortable bed to the attentive staff. Nothing was too much trouble. Very clean, fridge, microwave and coffee maker in the room. Well located, with the Florida Mall next door and easy access to the airport and parks."
-Richard R.
Location
In the Heart of Orlando
In a city where magic is found around every corner, we're proud to be conveniently located in the center of it all, mere steps from the iconic Florida Hotel. Here, you'll find yourself in close proximity to important locations like Orlando International Airport as well as legendary attractions like Disney World and Universal Studios.